Welcome Message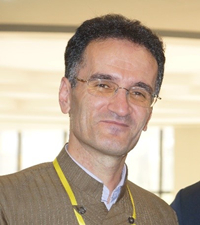 Dear Colleagues and Friends,
It is our great pleasure to announce that the 10th International Conference on Power and Energy Systems Engineering (CPESE 2023) will be held on September 8-11, 2023, in Nagoya, Japan. We are delighted to welcome you to the attractive city of Nagoya, the hometown of Toyota. This conference, which will be hosted by the Institute of Materials and Systems for Sustainability (IMaSS) in Nagoya University, will address most important topics related to recent trends and progress made in the field of advanced power and energy systems.
The CPESE 2023 will provide a suitable environment and opportunity to discuss new research/engineering achievements on more flexible, robust, sophisticated, and predictive solutions to enhance the power and energy grids' reliability and resilience. Accordingly, this time we have chosen the theme of the conference as "Sustainable and Resilient Power and Energy Systems".
With the successful experience of the previous 9 years, we hope that this conference will be more productive and satisfying. On behalf of the organizing committee, it is a great honor to invite you to attend the CPESE 2023 in Japan.
Looking forward to seeing you in the wonderful and dynamic city of Nagoya.
Hassan Bevrani
Professor, IEEE Fellow
Smart/Micro Grids Research Center,
University of Kurdistan
Proceedings |
---
All submissions will be peer reviewed by 2-3 reviewers. The registered and presented papers will be published into CPESE2023 Conference Proceedings, and reviewed by the IEEE Conference Publication Program for IEEE Xplore, Ei Compendex and Scopus.

CPESE 2023 has been listed on the IEEE conference list!
CPESE2022 - Energy Reports Volume 9, Supplement 1 - Science Citation Index Expanded (SCIE), Ei Compendex & Scopus INDEX
CPESE2021 - Energy Reports Volume 8, Supplement 1 - Science Citation Index Expanded (SCIE), Ei Compendex & Scopus INDEX
CPESE2020 - Energy Reports Volume 6, Supplement 9 - Science Citation Index Expanded (SCIE), Ei Compendex & Scopus INDEX
CPESE2019 - Energy Reports Volume 6, Supplement 2 - Science Citation Index Expanded (SCIE), Ei Compendex & Scopus INDEX
CPESE2018 - Energy Procedia Vol. 156 - Ei-Compendex & Scopus & CPCI-S INDEX
CPESE2017 - Energy Procedia Vol. 141 - Ei-Compendex & Scopus & CPCI-S INDEX
CPESE2016 - Energy Procedia Vol. 100 - Ei-Compendex & Scopus & CPCI-S INDEX
Special Sessions
---
Organizer: Ali Moradi Amani, RMIT University, Australia
Organizer: Mahdi Jalili, RMIT University, Australia
---